Jessica LeClair is a public health nurse and clinical instructor at the University of Wisconsin-Madison.
In 2012, I was working with a low-income neighborhood in Madison to address resident concerns about lack of healthy opportunities for youth. This is one of our most diverse neighborhoods, with residents of many different races, ethnicities, and languages from around the world. At a neighborhood meeting, the local elementary school principal mentioned that children from this neighborhood were increasingly missing school because of increased asthma symptoms and other breathing problems over the last few years.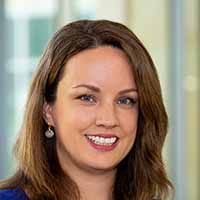 The families shared how their apartment buildings had not recovered from the flooding in 2008, and by 2012 their basements were boarded up due to the mold that had also seeped into the vents. Every time it rained even a few inches, their basements and yards flooded because their apartment buildings are literally sinking into the ground. Many service providers in the meeting wanted to take immediate action! However, families asked that we not call building inspection, talk with the landlords, or get our Environmental Health sanitarians involved because they feared eviction. Madison has very few affordable housing options, and parents told us that they would rather stay in their unhealthy apartments than sleep in their cars.
Rather than place these families at risk of losing their homes, I met with a Madison stormwater engineer who shared that the water table in these neighborhoods is so high because of the lake levels. The lake levels are controlled by the Wisconsin Department of Natural Resources, whose hands were tied because lakefront property owners want to maintain their docks, boats, and property values. I was told it was beyond the control of the city, and this wasn't an issue that I could work on as a public health nurse because there was no funding stream to pay for nurses to engage in this work.
And that was the end of the story at that time. But, of course, the story is not over. Children are not just missing school; they are ending up in the hospital.
Flood waters in this area contain sewage, bacteria, mold, and agricultural chemicals from a nearby creek. These exposures cause emergency outbreaks. Promoting health and racial equity should be a central component of strategies designed to combat the health effects of climate change.
This story is excerpted from from Medical Alert! Climate Change is Harming Our Health in Wisconsin (pdf)
The views and opinions expressed in this interview are those of the authors and do not represent official policy or position of the University of Wisconsin-Madison or the Wisconsin Initiative on Climate Change Impacts.