The mission of the Community Sustainability working group is to support communities in the process of finding solutions to climate change. The process communities could follow includes assessing their need for guidance and technical support to address planning and decision-making, especially in small and medium-sized communities.
The planning and design of the built environment can both mitigate greenhouse gas emissions and adapt to the impacts of climate change. Incorporating and implementing community-specific actions and strategies into the everyday work of community governance is an important part of this work group.
The mission includes the working group identifying the ways and the means to increase community resiliency throughout Wisconsin. The working group will strive to understand and work with federal, state, and local planning, budgeting, and implementation or operational processes to determine how adaptation can fit in. The barriers that exist for communities in different regions of Wisconsin will also be identified.
Summary of Issues and Impacts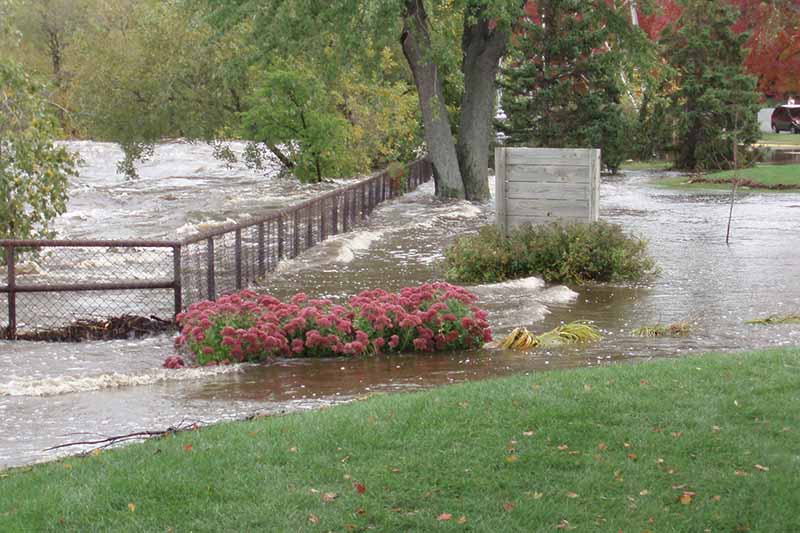 Wisconsin's communities face a variety of climate-related challenges. Climate hazards include extremes in temperature, wind velocity, and precipitation. To enhance Wisconsin's resilience to climate extremes, communities need accurate spatial information on vulnerable populations, properties, and infrastructure.
Vulnerability assessments enable targeted interventions that reduce risks and yield additional benefits. Yet, the capacity to adapt to evolving climate challenges varies in communities across the state. Many of Wisconsin's local governments need climate risk data, climate adaptation training and technical assistance, and funding subsidies to implement climate-adaptive plans and policies.
In late 2015, UW Extension sent an online survey to 935 Wisconsin municipalities, of which 178 had ties with a formal sustainability program (eco-municipalities, energy independent communities, and/or Green Tier Legacy). The response rate (39 percent) resulted in 365 returned surveys asking questions related to community sustainability and their education and resource needs.
Almost one-third of the responding communities are working toward sustainability, and several communities expressed interest in learning more about climate change mitigation as well as adaptation and resilience (44 communities are working on or interested in working on resilience planning).
The three top drivers of sustainability programming – land use, economics, and quality of life – are all impacted by climate change. Finally, these communities noted that insufficient funding, staff time, and expertise are limiting their capacity to address these issues effectively.
View the Community Sustainability Working Group Report (pdf)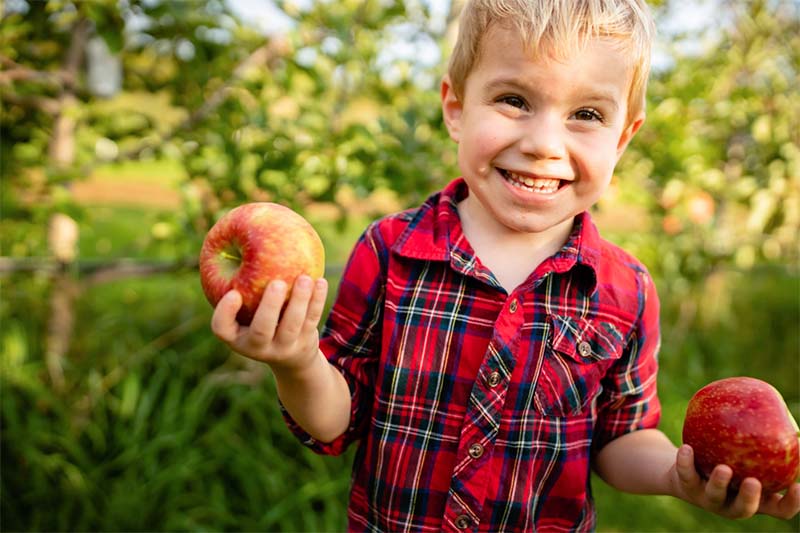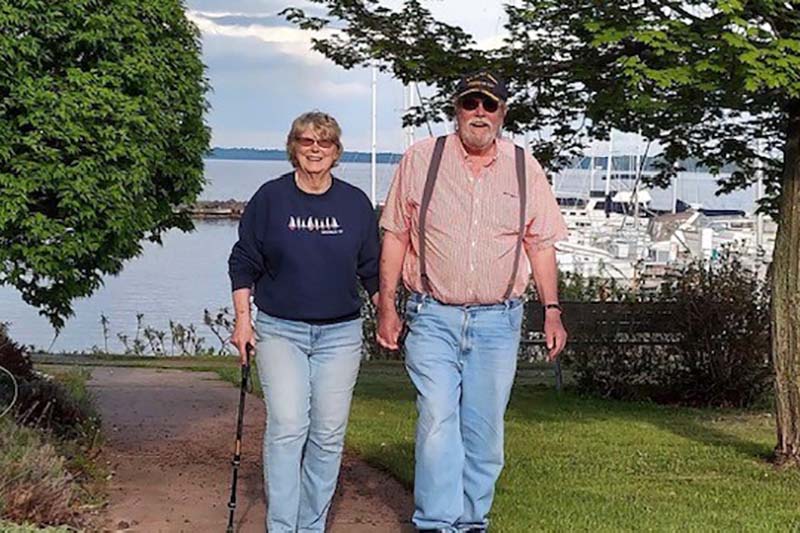 Recommended Solutions/Strategies
State and local government policies shape the built environment in profound ways. Policies can be catalysts for community sustainability, prosperity, and quality of life. Or policies can increase community vulnerability and exacerbate potential climate risks. A statewide strategy could increase adaptive capacity at the local government level, such as through coordinated partnerships with Regional Planning Commissions (RPC) in partnership with the UW Extension's Climate Change Leadership Team, and other stakeholders.
State and local governments, businesses, nonprofit organizations, and households can take action to adapt to climate change. The "low hanging fruit" — otherwise known as "no regrets" interventions or strategies — increases climate resilience while also delivering valuable co-benefits, including reducing greenhouse gas emissions (GHG).
Our understanding of adaptation planning by local governments in the U.S. is far from complete. Many completed sustainability plans address energy conservation (and, therefore, the reduction of greenhouse gas emissions — or climate mitigation) while climate adaptation planning is less commonly addressed.
In addition, sustainability plans typically address one or more of the following: city government operations, county government operation, and/or community-wide attributes (such as vehicle-miles traveled or land use/land cover percentages). Some communities have standalone climate adaptation plans and generally focus on reducing harms or capitalizing on potential. Many community plans have a narrow focus on natural hazard risk reduction and are integrated into land use planning while others take a broader approach yet lack integration.
Thus, it is reasonable to assume that the extent and quality of adaptation planning by U.S. local governments also varies considerably and more research in this area is needed. Previous research suggests that governance capacity at the local level is influenced by community size (population), context (urban, suburban, rural), and access to fiscal resources (local revenue, transfers from state and federal government).
Environmental and Climate Justice Issues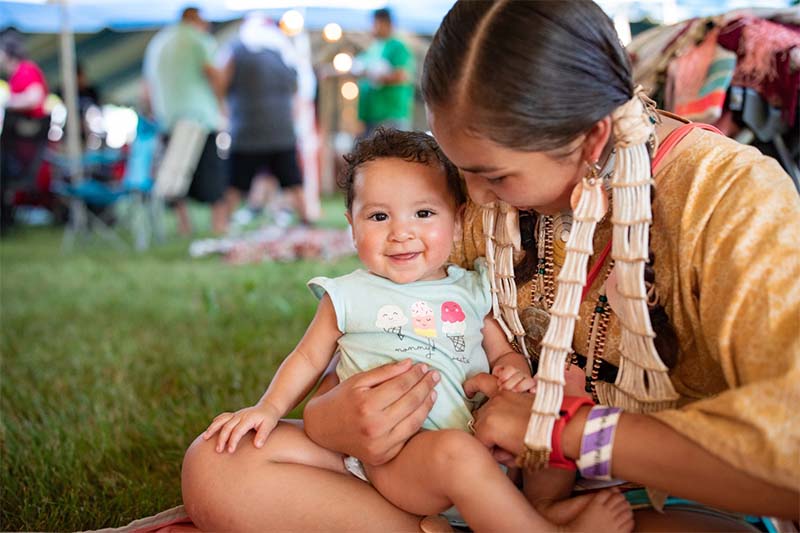 Assessing each community's vulnerability to climate hazards is a key step in understanding how to reduce risks from climate change. Some communities are more vulnerable than others to changing climatic conditions. And effective climate adaptation requires contextually responsive strategies that limit negative climate impacts and promote resilience to evolving climate conditions.
Effective adaptation reduces negative impacts on vulnerable human populations, like the elderly, low-income, or disabled, and on vulnerable ecosystems and infrastructure. Buildings, transportation systems, utility networks, and public parks, for example, are potentially vulnerable community assets.
Wisconsin's coastal counties along the Mississippi River and the Great Lakes face additional challenges from coastal erosion, spring flooding, and shoreline instability (WICCI, 2011). Municipal facilities and infrastructure systems, like storm sewers, sanitary sewers, streets, and parks, need to be adapted to changing environmental conditions.
Our Team
Stakeholders and Partners
Dane County (Board of Supervisors and Office of Energy and Climate Change)
State of Wisconsin (Department of Natural Resources and Department of Health Services)
University of Wisconsin (UW Extension, UW-Madison, and UW-Stevens Point)
Members
Anna Haines (chair), Director, Center for Land Use Education, ahaines@uwsp.edu
Laurel Sukup (co-chair), Chief – Sustainability and Business Support, Wisconsin Department of Natural Resources, laurel.sukup@Wisconsin.gov
Mark Abeles-Allison, Bayfield County Administrator
Aslıgül Göçmen, University of Wisconsin-Madison
Sherrie Gruder, University of Wisconsin-Madison Division of Extension
Tim Hannah, Executive Director, Local Government Institute
Toni Herkert, Government Affairs Director, League of Wisconsin Municipalities
Eric R. Howell, Community Development Planner, Northwest Regional Planning Commission
Jennifer Kuklenski, Assistant Professor Northland College
Larry MacDonald, Mayor Emeritus/Local Government Expert, City of Bayfield
Ned Noel, Senior Planner, City of Eau Claire
Kietra Olson, Rural Initiatives Manager, Office of Rural Prosperity, WEDC
Troy Parr, Oneida Tribal Representative
Chad Pelishek, Director of Planning and Development, City of Sheboygan
Nadia Vogt, Milwaukee Metropolitan Sewerage District
Ben Vondra, State and Federal Programs Section Chief – Remediation and Redevelopment Program, Wisconsin Department of Natural Resources
Vanessa Wishart, Partner, Stratton Rossenbaum LLP