Wisconsin's climate is changing and affecting the stability of Wisconsin's communities and economies as well as human health and safety. The recently published report from the Wisconsin Initiative on Climate Change Impacts (WICCI) shows that more hot and muggy weather, more intense and frequent heavy rainfalls, freezing winter rain instead of snow, and deep winter freezes known as polar vortexes are challenging Wisconsin's communities, including environmental resources and activities that are important to Tribal Nations, such as wild rice and subsistence fishing.
Recent extreme weather events throughout Wisconsin have shown the shortcomings of existing infrastructure and disaster relief systems and highlight the need for better access to relevant scientific information to promote climate resiliency in Wisconsin communities. Interviews included in the 2021 WICCI Assessment Report illustrate these impacts, such as "Stories from the Flood," "Climate Impacts in Northern Wisconsin," and "Climate Impacts to Cultural Resources."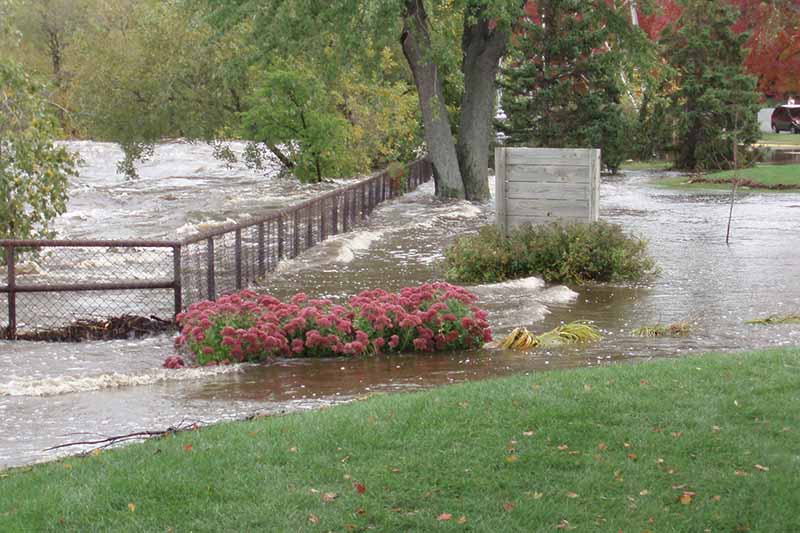 Comprehensive plans are important tools that can guide communities towards climate resiliency and sustainability by addressing issues such as land use, transit, green energy, and economic development. Creating the plan also provides an opportunity to identify populations vulnerable to climate change impacts and sets the stage for more sustainable development. Plans required by the Federal Emergency Management Agency are also important tools to guide communities and identify at-risk populations, mainly to address flood issues but also to plan for extreme weather events, like extreme heat or cold.
Yet, the capacity to plan and adapt to evolving climate challenges varies widely across the state. Efforts to provide accurate climate data would help more Wisconsin communities address these challenges and relieve the burden of data assembly that is disproportionately heavy for small, rural, or at-risk communities. Efforts at the state level to allow stretch, or reach, building codes would provide important tools for communities looking to make buildings more energy efficient and reduce greenhouse gas emissions.
The WICCI Community Sustainability Working Group recommends more funding for planning, research, adaptation education, and climate adaptation grants, and provides planning resources for communities. There is hope for the future, but it's up to us.
This article is part of a series highlighting the contribution from each WICCI Working Group for the 2021 WICCI Assessment Report.
Community Sustainability Working Group - Stories
Support WICCI
Gifts to the Wisconsin Initiative on Climate Change Impacts (WICCI) Program Fund provide general, discretionary program support and are used to enhance and expand WICCI's teaching, research, and public service roles. Gifts are also used to support partnership-building activities, include faculty, staff, and student recruitment, retention, and morale.
The Wisconsin Initiative on Climate Change Impacts (WICCI) is a statewide collaboration of scientists and stakeholders formed as a partnership between UW–Madison's Nelson Institute for Environmental Studies and the Wisconsin Department of Natural Resources. WICCI's goals are to evaluate climate change impacts on Wisconsin and foster solutions.