Natalie Chin is a climate and tourism outreach specialist for the Wisconsin Sea Grant.
What should people be aware of?
The intersection between climate and tourism and outdoor recreation is complex. Impacts are going to vary depending on the location as well as the type of business, activity, or client base. There are a lot of different factors that complicate the matter of how climate change will impact tourism and outdoor recreation in the state. We do know that the industry is very important to our economy in Wisconsin.
Can you give some examples of climate impacts on local recreation opportunities?
There will be climate impacts on winter recreation and snow and ice cover. If you're in the ski business and losing snow that's concerning. In other seasons opportunities might increase if it's warmer for longer during the year. Again, it is complex and how this benefits businesses and communities will depend on the school calendar, and other factors.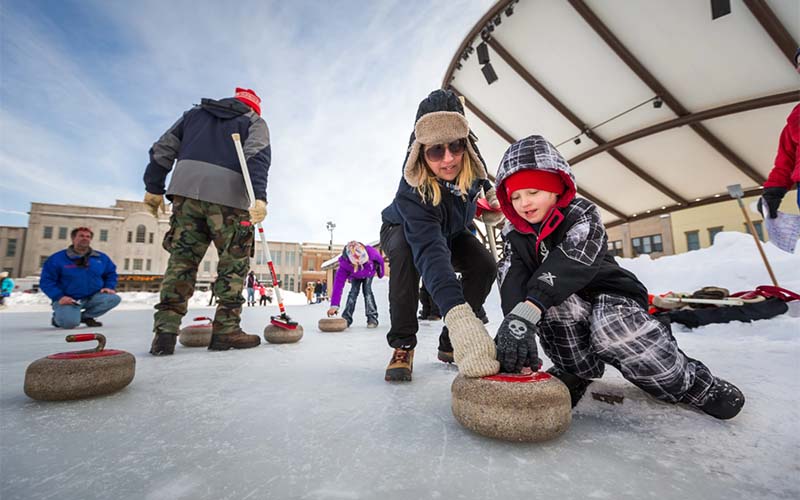 What advice would you give to parks and recreation departments?
As I'm sure many parks and recreation professionals already know, there is a lot of uncertainty when it comes to climate change projections. No one knows for sure exactly what's going to happen. Moving forward, it will be important to focus on adapting and being flexible with future planning.
For example, we've seen adaptations with the pandemic with businesses expanding their seating outside. That's a quick adaptation pivot that works when the weather is good but is less effective when the weather is bad. Continuous re-evaluation of conditions may be the best way to strike a balance in this operating space.
Where can people learn more about adaptation options?
We discuss some adaptations in our working group report and resources linked to the WICCI Tourism and Outdoor Recreation webpage.
One of the resources, is the Northern Institute of Applied Climate Science (NIACS) Adaptation Workbook and climate change adaptation menus, which can be applied on a project scale. If there's a project that a community wants to work on, they can use the workbook to pick climate resiliency strategies that work for their project instead of trying to deal with how to do that on their own.
What about tourism planning as a part of a larger comprehensive plan?
There definitely are opportunities to consider tourism and outdoor recreation assets in comprehensive and hazard mitigation planning. When we talk about climate change, we're talking about long time scales so I think those plans are a great place to consider projects since you're thinking five, 10, 25 years ahead. It would also be a place to start considering individual projects, like where to place a trail or anything else that involves a long term vision of where you want your community to go in terms of climate change adaptation and resiliency. It's good to have that vision to work towards. I think that makes a lot of sense.
Do you have hope for the future?
I feel the responsibility to do what I can to help people to deal with the climate crisis. I think the energy of young people around climate change and action happening at the federal level gives me some hope. The problems are so big that it's hard. Regardless, I think there are things that we can and should be doing even though climate change is happening. What other choice do we have?
The views and opinions expressed in this interview are those of the authors and do not represent official policy or position of the University of Wisconsin-Madison or the Wisconsin Initiative on Climate Change Impacts.
For More Information
Natalie Chin
Climate and Tourism Outreach Specialist
Wisconsin Sea Grant
Lake Superior Field Office
(715) 399-4083